The story so far….
My pool journey started in Växjö in the late 80´s. My father took me to the movies to see the motion picture "The Color of Money" starring Paul Newman and Tom Cruise.
As of coincidence the local pool hall owner in Växjö at the time happened to be non other than - Jörgen Sandman – one of the worlds most prominent advocate for Cue Sports.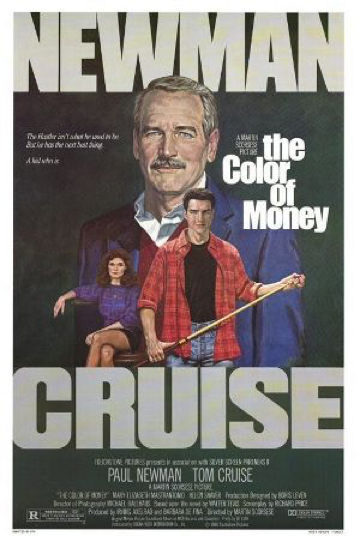 Jörgen invested time in me and his support, in combination with him hosting an annual event over a few years that attracted some of the world´s biggest names in pool for me to watch up close, gave me an appetite for this sport that to this day still needs to be fed.
My pool interest rapidly became an obsession and I found myself spending every chance I got learning everything there is to know about the game both on and off the table.

I took referee courses, instructor courses, I assisted in the organizing of tournaments such as the World Championships and Challenge Cup, I was referee in the World Championships, I started to participate in international able body events and as yearly as 1990 working as teacher for able body beginners. High school studies suffered a lot and in my final term I decided to drop out and go all in with my sport interest only to retake the final year and get my degree at a later date. I´m still working on finding the time to do that.

When Jörgen moved abroad in 1991, I needed a new source to feed my need for knowledge. I decided to move to the pool Mecca of Sweden – Stockholm. Here my pool playing escalates even further and I am climbing the ranking ladder in full speed. Being the only player in Sweden, shooting from a seated position, I constantly play in able body events.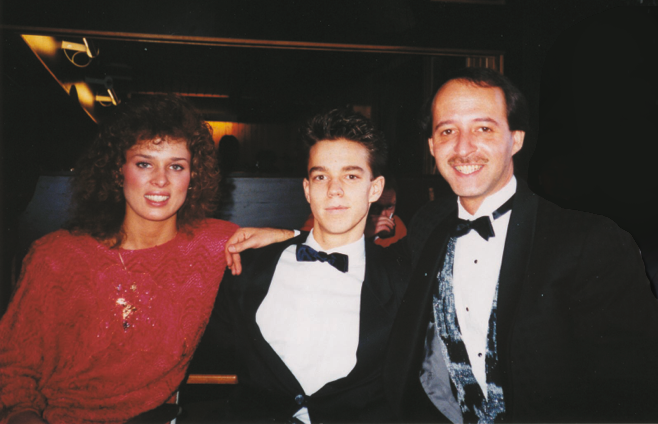 Ewa Mataya Laurence, me (at the age of 19) and Mike Sigel
It was not until 1993 I got the chance to compete with other players in wheelchairs on equal terms. The first official European Championships for wheelchair drivers is held in Berlin. Beating Kurt Deklerk in the final gives me my first title in pool. The following year I head of to the States to participate in what was considered the unofficial World Championships 8-ball (Silver Spokes Classic). I reach the final and is now up against the well known and talked about – Aaron Aragon. Aaron is America´s unquestionably best player ever in wheelchair who made a name for himself beating a lot of able body pro´s on the tour and being successful gambling. Beating Aaron puts me on the map and I now got the Americans attention as well.

I stay undefeated in Europe wheelchair events up until 1999 European Championships, when Kurt Deklerk finally gets his revenge and I get to taste the expression: "You never gonna be so good that you won´t loose sometimes." 1999, the European Pocket Billiard Federation decides to annually have the following divisions to play at the European Championships: Men , women and wheelchair. All divisions playing side by side and a three table center court with spectators to play all the finals at the same time. A very honorable attitude towards equality, sending a message to the rest of the world of how things ought to be.

In 2002 enters a player, who will give me the toughest competition the following fifteen years  – Jouni Tähti. A brilliant player from Finland who can only be stopped if you bring your A-game and have some good rolls. We accompany each other in countless finals alternating winnings. Jouni beats me in my first World Championships final 2002. The following year I win my first World Title in New Zealand. Fifteen years later I have won this title another historic five times.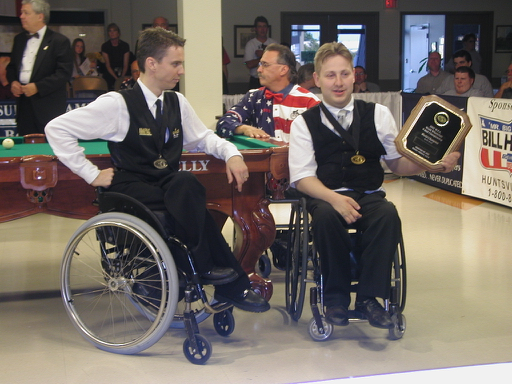 Jouni defeats me in the WC-final 2002.
Throughout my career I have found different ways of making a living of my sport. My most successful way of income was doing trick shot exhibitions in the pool rooms I was part owner, downtown Stockholm. Today I make a living doing other line of work and have only kept the competition part in relations to pool.

For how long I will continue to play tournaments I don´t know, but as long I have a game that is capable of winning a World Championship
- I guess quitting is not an option.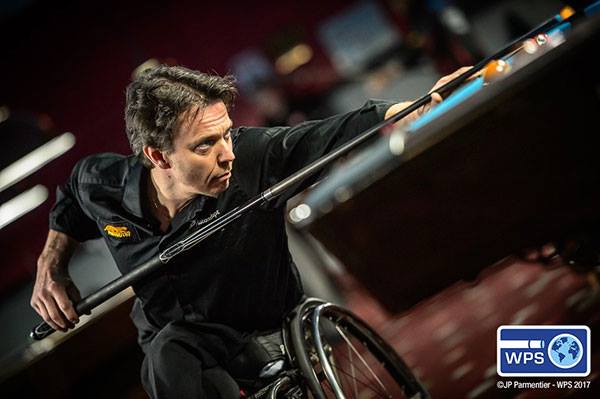 2017, World Pool Series NY, USA.